About E-Democracy.org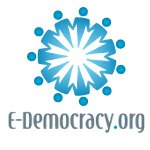 E-Democracy.org builds online public space in the heart of real democracy and community. Our mission is to harness the power of online tools to support participation in public life, strengthen communities, and build democracy.
Starting with the world's first election information website in 1994 in Minnesota, today we host over 50 local Issues Forums in 17 communities across three countries – New Zealand, the United Kingdom, and the United States. In addition to these "online town halls" and our "community life" forums we promote civic engagement online around the world.
E-Democracy.org is a U.S. registered 501c.3 non-profit non-partisan organization that accepts grants and donations. We estimate that 90% of our labor is donated by volunteers. Our major Inclusive Community Engagement Online initiative is attracting substantial grant support.
Connect
Steven Clift: When you roll up your sleeves you can shape democracy from Knight Foundation on Vimeo.
Introducing Issues Forums
From neighborhood forums that build real community to big city political dialogues, we invite you to simply contact us to start a new forum with us.
Universal civility rules (no name calling, local scope, etc.) and volunteer local facilitators make the difference. Participants must register and use their real names.
Participate via our unique multi-technology approach via e-mail, the web, Facebook, and Twitter.
Further Information
Special Projects and Initiatives
A Video Tour of our BeNeighbors.org Outreach
Check out our handouts from our virtual booth or watch this video:
Video – Let's BeNeighbors.org Twin Cities
Our archives provide useful context about E-Democracy.org.
Additional
In 1996 we received 501.c3 non-profit status from the IRS (final determination letter – PDF), making contributions tax-deductible. Our official Articles of Incorporation approved by the IRS on September 25, 1996 may be of interest.  Our Employer Identification Number is 41-1835917 and we are registered with the GuideStar service.
Copyright Information:Â 
E-Democracy.org content licensed under a Creative Commons Attribution 3.0 Unported License.