Local volunteers recently launched the Cass Lake Leech Lake Issues Forum. It is the first of four new local online Issues Forums opening acrorss rural Minnesota communities as part of E-Democracy.Org's network with the support of the Blandin Foundation. The Cass Lake area has a majority Native American population and is part of the Leech Lake Indian Reservation (forum participants are also represented by multiple counties and most of the area is also within a national forest).
"Since the initial recruitment drive, a variety of people have been saying, 'We've been waiting for something like this for a long time," LeClaire said. "It's very encouraging to see member's enthusiasm and imaginative, well-worded posts. I'm looking forward to devoting more time to managing the threads and cultivating more wide-spread participation among the membership.", said Daniel LeClaire, the volunteer Forum Manager and reporter for the Cass Lake Times.
Enjoy this video montage by Cass Lake volunteers … the first bit has some background noise, but it gets better. It ends with the simple participant comment when asked how the forum is going she simply says, "Good. Great. Fantastic."
[youtube]_cAI22grbTI[/youtube]
Issues Forums are a unique model for building agenda-setting dialogue online. Participants use their real names and agree to engage on another in a civil and respectful manner – something quite rare on the Internet – on local issues. E-Democracy.Org, based in Minnesota, now hosts Issues Forums in 15 communities across three countries. Based on local interest, forums are organized at the neighborhood, community-wide, and regional level.
Cass Lake Leech Lake, like Bemidji in recent weeks, launched with the required 100 members. Today over 150 participants are registered generating each month an average 57 posts with over 20 unique authors. Aggressive outreach efforts included paper sign-up forms at the post office, food shelf, and other locations as well as direct recruitment of high school students in civics classes. A forum launch party "movie night" in December and a grass roots Presidential inaugural party (non-partisan) where the whole community was invited to come in "their best blue jeans" emerged from forum discussions. New forums for the Grand Rapids area and Cook County are in the recruitment phase. The first three are being developed in collaboration with KAXE radio's Northern Community Internet project and in Cook County the community team includes folks from WTIP North Shore community radio and the Cook County News Herald demonstrating the power of community partnerships in launching new forums.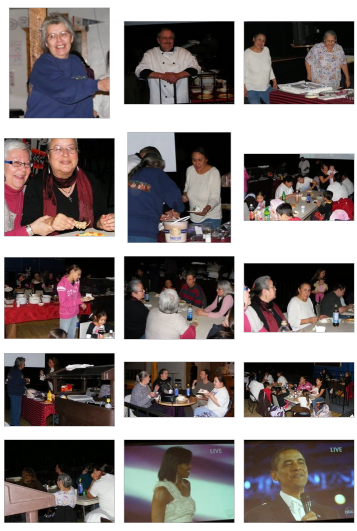 Daniel LeClaire, noted "the forum has made possible a more frank and open discussion of the influence of race/history on perceptions of current issues, from a fairly diverse group while making the effort to remain civil. More engagement here so far than I've witnessed at any other gatherings or events around the area."
Some Cass Lake Leech Lake topics generating considerable interest include:
Start-up business ideas/community building projects across a number of topics
Numerous updates on the health of community members and ways to help, the passing of elders