CityCampMN 2013
Engaging Civic Innovations
CityCampMNÂ is our region's unconference* for passion-fueled, technology-enhanced civic ideas and solutions.
Join us to connect active citizens, community leaders, technologists, and government officials for a day of learning, discussing, and imagining how to use technology to strengthen communities and create more open government.
Bring your ideas, energy, voice, diverse perspectives, and skills. Everyone is welcome.
When:Â  9 AM – 4 PM, Sat., Nov. 9th, 2013, Reception 4-6 PM
See below for optional day two civic hackathon at DevJam.
Where:  University of St. Thomas – Minneapolis Campus, Schulze Hall

RSVP: Register Here – We expect ~150 participants
Ticket Options:  $10 Guaranteed Spot, Open Donation, or Free (Lottery, as space is limited) – All include free lunch and appetizers and at least one drink at the reception.
Topics
Participants provide the unconference session topics. Propose a topic online now (SOON) or at the event. Those who show up, drive each topic. For those new to CityCamp, topics may include:
open government

civic technology apps

open data,  visualization and analytics

tech for social justice and equity

neighbors online

digital youth empowerment

online engagement

digital journalism

civic hacking and maker projects

digital inclusion

social media for good

 your new idea here!
*What's an Unconference??
An unconference is the dynamic, informal exchange of information and ideas among participants.
This is CityCampMN's second installment of the wildly popular CityCamp "unconference" series taking off in places like London, San Francisco, and Buenos Aires.
In short, the coffee break becomes the conference – with some structure, of course:
Everyone rapidly introduces themselves with just three words about their interests/why they came
Participants pitch session topics (building on online proposals)
Popular "Ignite-style," six-minute presentations will be back and expanded
Behind the scenes, ideas are sorted into break-out sessions, each session will have a discussion chair
Discussion sessions galore – In 2011, we had over 125 participants with nearly 30 ~45 min breakout sessions throughout the day
New – One minute breakout summaries shared with all, recorded for the world
New – End day with "Ideation" launch for the optional, day two hackathon (see below)
New – Reception/Celebration
You are the engine for change and innovation! Â Â Register now.
 CityCampMN Hackathon – A Hack for MN Mini-Camp/Workday – Sunday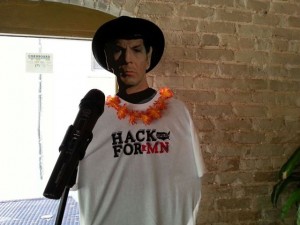 The following day, Sunday Nov. 10th, Open Twin Cities will hold a civic hackathon at DevJam Studios in S. Minneapolis to "code" upon the issues and ideas discussed at CityCampMN.
To RSVP for the hackathon, simply answer 'Yes' when asked when you register for CityCampMN.
Like all civic hackathons, this event is open to everybody who has passion for their community and an idea and/or desire to make it stronger. You need not be a software developer, designer, etc. to participate and share hands-on value.
The "ideation" phase for Sunday's hackathon will start at CityCampMN.
 Thank You Sponsors 
CityCampMN is organized by E-Democracy and Open Twin Cities. Open Twin Cities is a Code for America Brigade partnered with E-Democracy.
Contact E-Democracy (fiscal agent) for sponsorship details.  Sponsor CityCampMN, Open Twin Cities, and Hack for MN in one simple package for the next year.
Silver Sponsors

CityCampMN is hosted by E-Democracy and Open Twin Cities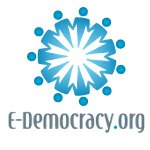 More sponsors to come! Contact E-Democracy for information.
See our full Sponsors page for all our sponsors and list of individual boosters.
A special thanks goes to the University of St. Thomas for venue sponsorship and Lockridge Grindal Nauen PLLP for sponsoring our combined CityCampMN/White House Champions of Change reception and celebration.
 
After You Register
Share your ideas for small group break-out sessions here or rate the ideas (soon) submitted by others.

Join the global ongoing online  CityCamp Exchange  to connect with others