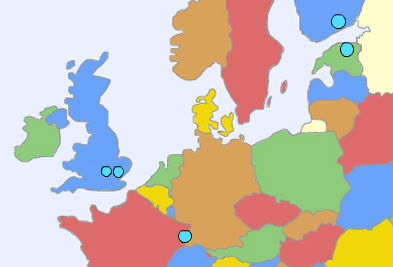 Now that CityCampMN and Give to the Max Day are behind us, I (Steven Clift) can focus intensively on preparing for a ten day speaking trip across Europe. This all started with an invite to participate in the World Forum and then others stepping forward to sponsor additional stops and gatherings. I am grateful.
These wonderful invitations provide an opportunity to both share lessons from our inclusive civic technology work and synthesize some "it really matters" trends combined with big big questions challenging us to ensure that open government/civic technology/e-democracy actually make democracy BETTER and fundamentally embrace all by engaging new voices.
For the next week via my Democracies Online Newswire (and other online spaces) and @democracy Twitter account you will see me reaching for examples and reactions – I fundamentally believe that the intelligence is in the network, but sometimes it needs the right questions to spark an outpouring of insightful conversation.
This trip is sort of a "back to the future" experience for me. Prior to my Ashoka Fellowship in 2006 and grant support from the Ford and Knight Foundations, I used to use speaking and consulting to support E-Democracy's then all-volunteer network. One of my goals with the embryonic New Voices Working Group exploration is to develop funded programming that will bolster E-Democracy's convening role that remains informed by cutting edge online civic technology work in the field like our BeNeighbors.org effort. We see this as a grounded one-two punch for the future of democratic engagement online.
Related