Editor's Note: Below is a post by our awesome volunteer Sara Bergen. Powderhorn Park is demonstrating how important it is for every community to start a neighbors forum now before you really need it. They really need it right now. It was humbling when the organizers of the vigil mentioned below thanked the forum we host to cheers from the crowd and said organizing the huge vigil so quickly and successfully would not have been possible without the it. The three main vigil organizers met via the forum and brought action to the "real world."

By Sara Bergen, volunteer Forum Manager of the Powderhorn Park Neighbors Forum
Powderhorn Neighbors began in 2007 as a yahoo group. In 2009, to ensure it would continue as a neighborhood resource, and to provide a system of due process for members, the forum switched to the E-Democracy platform. At the point of the switch there were around 175 members. Over the next year and a half membership grew to around 470. In the past two weeks membership spiked, and is now up to 546.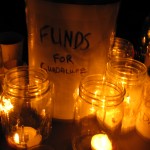 The sudden increase in membership is most likely due to the recent media attention the forum has received. Members had been discussing a recent drive-by shooting of a 12 year old girl named Guadalupe and the sexual assault of a woman (with her children present) in the park (Powderhorn Park, the neighborhood's namesake), and how the neighborhood could respond. A few neighborhood residents began to organize a neighborhood vigil via the forum and discussion of the crimes and continued. Then, completely unsolicited, the woman who was sexually assaulted in the park posted her statement about the crime on the Forum. The media got wind of it and hence the number of forum members began its rapid increase.
Example media coverage: StarTribune on the Letter, StarTribune on the forum and the community response, Star Tribune – Vigil slide show – It was mentioned on radio, television, and online news as one of the top local stories of the day.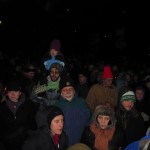 Along with the increase in membership, there have been more frequent posts, many of them having to do with the following forum goal:
Build Community and healthy relationships among neighbors of all backgrounds.
There have been requests to start peace patrols, join "crafty" circles, discussions around the value of restorative justice, and an especially interesting thread titled On Trying to Love My Neighborhood…And Not Succeeding. The initial post in this thread describes a couple's frustration with ongoing instances of assumptions and verbal judgments from white people in the neighborhood regarding their family composition and complexion. It describes two incidents that happened in the neighborhood and ends with: "So, while I still love my neighborhood for all its arty, community garden, Fair Trade goodness, I am disappointed — and yes, angry — by all the recent violence, both physical and psychological, that continues to be inflicted on families every day."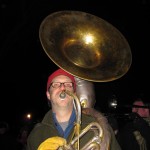 Since its inception, the posts in this thread have totally surprised me. First, the sheer volume of the responses was unexpected: within four days there were 36 responses in the thread by 28 distinct authors, several of whom had never posted before. Second, while expressing powerful, deeply held beliefs and values, each poster has kept the focus on our neighborhood. Megan Moylan wrote:
Dealing with this stuff every day is a neighborhood livability issue and it has a place on this forum and in this thread precisely because these aren't just deep social issues: They are daily aggressions and oversights that matter deeply, impact our daily lives, and affect our ability to enjoy this neighborhood.
Third, the tone of the posts, although often passionate, has not morphed into inflamed speech or a battle of personalities (Update: This difficult topic has become a bit more challenging). Previous to this thread, the discussions of racial relations that I have seen on on-line forums have been dominated by threats, defensive aggression, and proclamations of rightness and wrongness. I haven't seen that here. The participation rules have been followed by each poster and I have had no reason, as forum manager, to officially intervene. This is best expressed by Rebecca Frost, from one of the most recent posts in this thread:
I even feel that your posts Kyle (getting your "Grarrrrr" off the top, as you put it), increase a sense of (albeit gun-toting) safety, in me. Cuz if we're all stating increasingly more about where we're coming from, and investigating our assumptions, we are (and not just in a whoohoo, liberal end of the spectrum way), actually, safer.
From its inception one of the forum goals has been to:
Maintain a membership that is representative of the ethnic, religious, and socioeconomic diversity within our neighborhood.
One initial action to help meet this goal was to sign-up forum members at various polling places throughout the neighborhood on the day of the 2008 Presidential election. Since that time the growth of the forum membership, although steady, has been less formal. The demographics of people who typically participate in online forums such as this indicate that an organically grown forum without effective on-the-ground outreach will likely not produce a membership fully reflective of the diversity of the Powderhorn Park neighborhood which is just over half renters and a mix of racial and ethnic backgrounds.
Noting this, but not having extra volunteer time to devote to sustained and targeted outreach, the Forum Manager of the Phillips forum, myself, and Steven Clift of e-democracy wrote a successful grant for $10,000 from the Minneapolis Digital Inclusion Fund.  This will allow us to hire someone to do targeted, specific outreach to less served communities within our neighborhoods to help get them connected to the community conversations on this forum.
With that, the Powderhorn Neighbors forum will not just be the platform for neighborhood discussions about race, but an active part of the solution.