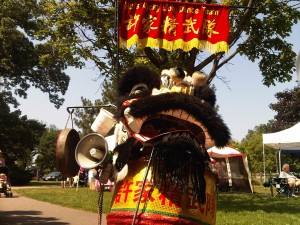 Join us on April 10 at 1:45 p.m. at our session at the Minnesota Non-Profit Technology and Communications Conference. It is the day before our Happy Hour after the opening of the national non-profit technology conference.
Inclusive Online Engagement: Diverse Voices, Immigrant Integration and Open Local Communities
Let's get real about inclusive online community engagement. From online neighborhood communities in low income areas to the use of social media by immigrants to connecting digital inclusion that raises voices and builds bridges across diverse populations, this panel will explore what works and lessons learned. The session will start with E-Democracy's well funded BeNeighbors.org highly inclusive outreach effort to engage 10,000 participants daily across St. Paul's network of Neighbors Forums. The panel will include leaders of grassroots efforts using social media with diverse communities and other BeNeighbors.org partners.
Corrine Bruning, outreach coordinator, and Steven Clift, executive director, E-Democracy.org; and Julia Opoti, host, Reflections of New Minnesotans, AM950
In addition to Julia developing her own slides, we will be adapting these slides for this session: