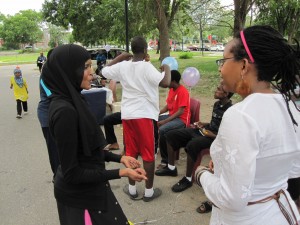 Special Update: We created a new position available for Latino outreach in St. Paul – now through Dec. 15, 2011. Apply as instructed below by September 15. This position will focus primarily on the West Side of St. Paul.
Are you excited? We are.
With the support of four foundations, including year two funding from the Ford Foundation, our important Inclusive Social Media effort is going into full recruitment mode. Numbers. Numbers. Numbers … with real diversity in voices and members.
Update: The resumes are coming in. Keep them coming. Here is a new presentation with project background. Thank you.
We've brought on Corrine Bruning as our Outreach Coordinator first focused on Phillips and Powderhorn and then on St. Paul. Executive Director, Steven Clift is leading efforts to launch as many new forums as possible (volunteer to start a new forum in your neighborhood today!) as noted on tcneighbors.org which will also assist Minneapolis-wide outreach.
Next up, we are seeking candidates for our five part-time ~100 hours outreach contracts to recruit deeply among our neighborhood Latino, Native American, East African, Hmong, and African-American communities. As far as we can tell from experience, we need our Diverse Community Outreach Leaders to recruit people one at a time to be effectively inclusive.
Please pass this contract job posting on far and wide to we can match a talented person up with our inclusive community building initiative: http://pages.e-democracy.org/Diverse_Community_Outreach_Leaders
Here is the text of the official job posting copied on to the blog:
Diverse Community Outreach Leader Contract Job Description – Resumes/letters being accepted now through Monday, June 6, 2011 to: team@e-democracy.org – Use the subject line: Community Outreach Leader Application
E-Democracy.org is hiring a number of focused part-time one to two month contract outreach positions over the summer in 2011 to specifically recruit diverse community participation across our Neighbors Issues Forums across St. Paul and Minneapolis.
Do you care passionately about building community? Do you believe in inclusion and raising diverse voices? If yes, then join our digital ground breaking Inclusive Social Media effort and team.
We seek resumes and/or letters of interest from those who can help us lead very grass roots outreach to the:
Latino community – Focused on Powderhorn and Phillips in Minneapolis as well as potentially the West Side in St. Paul
Somali and East African communities – Focused on Phillips, Seward, and Cedar Riverside (Cedar Riverside is a model where the forum is successfully ~half East African today)
Native American community – Focused on Phillips (we also be posting a Community Outreach and Information Leader position for Leech Lake later as well)
Hmong and SE Asian communities across St. Paul with special emphasis on the North End, East Side, and Frogtown
African American communities – Minneapolis and St. Paul generally, special work in Summit-U, the East Side and Frogtown in St. Paul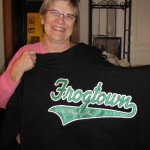 Duties:
Recruit diverse communities in-person – community events, festivals, door-to-door in target areas, libraries, parks, computer access centers, ethnic shopping malls, etc. – Our primary and most effective "technology" is the paper sign-up sheet where we gather the first name, last name, e-mail address, and neighborhood forum(s) of interest. There will be minimum recruitment goals (at least one person per hour contract required with good faith targeting of diverse or lower income communities) with a bonus for every additional 50 people recruited to join a forum on paper.
Recruit diverse community leaders and cultural organizations – whether recruiting in-person, via e-mail, or telephone – if you have deep connections to the communities above securing new members is the goal
Post (multi-lingual) signs and fliers in cafes and other public locations
Promote participation in the forum via locations that provide public Internet access such as the local library and community centers that cater to diverse communities
Skills Desired:
Good communication and organizing skills
Outgoing personality and a willingness to engage and involve others
If your outreach focus includes a more recent immigrant community, bi-lingual applicants in English and languages such as Spanish, Somali, Oromo, Hmong, etc. are desired
Self-directed – As part of the contract process we will ask invited candidates to outline a simple work plan
Duration: One to two months within June, 2011 to the end of September, 2011. As a contractor, you are responsible for your self-employment tax (1099) and any insurance.
Rate: Depending upon experience, the contract rate is up to $15/hour with approximately 100 hours in each contract and at least 100 new forum members recruited. Bonuses will be based on results.



To Apply: Send a short letter to Steven Clift, Executive Director, E-Democracy.org team@e-democracy.org describing your interest, community activities, and contact information now through Friday, June 3, 2011. Attach a resume and two references if available. Use the subject line: Community Outreach Leader Application If you do not receive a confirmation with 48 hours that you applied for this position, please call 612-234-7072 during business hours.
Related Volunteer Opportunity
We also have volunteer positions where we will provide a limited number of gift cards to those assisting our general tabling outreach at community events, libraries, and festivals. (A single $20 gift card for at least 2 hours of active assistance will be available at key events.) These important volunteers will assist our Outreach Coordinator, Corrine Bruning and our diverse community outreach leaders. Let us know if you are interested in being on a list of potential outreach volunteers: team@e-democracy.org
If you apply, but are not hired for a lead contract position, please let us know if you would like to assist us as a volunteer with the gift card stipend.