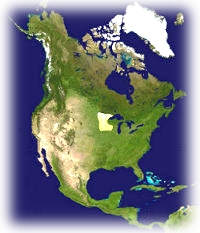 Do you blog? Or …
Do you contribute to Wikipedia?
Do you share photos on Flickr or upload videos to YouTube?
Do you host an online forum or e-mail group?
Do you gather links on Delicious?
Do you develop "Web 2.0" software or websites?
Do you work for an online news site promoting user-generated content and citizen journalism?
Do you work online for an organization seeking to engage Minnesotans across the entire state?
AND
Are you passionate about your local community in Minnesota?
Let's mix those two areas of interest.
E-Democracy.Org is teaming up with the Blandin Foundation to launch a new online community for you called Minnesota Voices Online. Opening in January, it will be a go to place for exchanging links, lessons, and announcements at the cross roads of Web 2.0 (user generated content, interactivity, mashable stuff, etc.) and local community with a focus on rural/Greater Minnesota.
Join from: http://e-democracy.org/mnvoices
Our Outreach Coordinator, Jennifer Armstrong is leading the way with efforts to spread the word. Below is an announcement to share far and wide. The talented Ann Treacy will be the online groups host and help seed the exchange.

Minnesota Voices Online
A discussion forum for Minnesotans sharing their voices in the Internet age
The Blandin Foundation and E-Democracy.Org have partnered to offer "Minnesota Voices Online," an online forum for Minnesotans using new media technologies to build community – particularly across Greater Minnesota.
Join from http://e-democracy.org/mnvoices
Are you telling local stories through new medias or using e-tools to engage your local community? If so, this is our space to share advice, tips, tools, and compare notes.
"Whether it be through a blog, online forum, or a wiki, using audio, text, photos, video or mapping, more rural Minnesotans are using the Internet to tell the stories of their communities, their communities of interest or of Minnesota itself," said Bernadine Joselyn, director of public policy at the Blandin Foundation. "Minnesota Voices Online is a space for these Internet age communicators to connect to each other, share lessons, ask questions and talk about the topics that most interest them".
The issues raised and topics discussed on Minnesota Voices Online will inform the planning of a Minnesota Rural Voices Unconference, scheduled for April 2009. An "Unconference" is a facilitated, participant-driven conference centered around a theme or purpose. The theme of the April 2009 unconference is Minnesota Voices Online Unconference: Connecting rural Minnesotans with new media so every place can share its voice in the Internet age.
Questions? Contact Jennifer Armstrong at outreach@e-democracy.org or 218-290-8020.